Work With Us!
Discover the perfect home in the heart of Salt Lake City! With a thriving economy and endless opportunities, this vibrant city offers an exceptional living experience. Embrace nature's paradise with the majestic Wasatch Mountains and serene Great Salt Lake at your fingertips. Investing in a home here is a smart choice, as the real estate market shows consistent appreciation. Families will find a warm and welcoming haven with friendly communities and excellent schools. Let us be your trusted realtor in Salt Lake City, guiding you every step of the way. Don't miss the chance to make this dream a reality - contact us today
Recent Blog Posts
Posted by Margaret Culp // August 12, 2014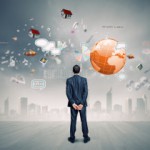 What are the best real estate lead generation options today? Where and how can real estate agents, investors and other related industry professionals generate more leads for buying, selling and renting properties? What are some of the little known benefits, and pitfalls of common real estate lead generation channels today? Here are 12 ways for real estate […]
more >>
Posted by Margaret Culp // August 12, 2014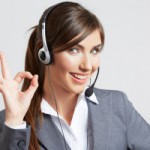 The real estate industry caters to independent strategies. For every investor, there is another way to go about conducting business. Some may prefer to utilize the convenience of technology while others want to maintain personal relationships. However, for one reason or another, there remains a void between these two independent strategies. Smart investors will figure […]
more >>
Posted by Margaret Culp // August 12, 2014
"Investment is most intelligent when most business like" – Warren Buffett If investing is better when conducted most business like, does it mean that more real estate investors ought to be investing in a more businesslike fashion? Should every real estate investor be investing as a business? What does that really mean? What does it look […]
more >>
Testimonials
Replace this text with your Testimonial.
Find Us On Facebook
" data-small-header="false" data-hide-cover="false" data-show-facepile="true" data-show-posts="false" data-width="500">